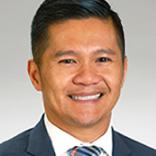 Director of Communication
Enrollment Management
Manyee Lieu has worked in the marketing and communications profession for 19 years and currently serves as the Director of Communication for Enrollment Management. Mr. Lieu ensures the division's adherence to UCLA's distinguished brand as an elite public university through internal and external communications. He oversees the brand development of new outreach programs, campaigns, and events which help UCLA to attract and retain high achieving students.